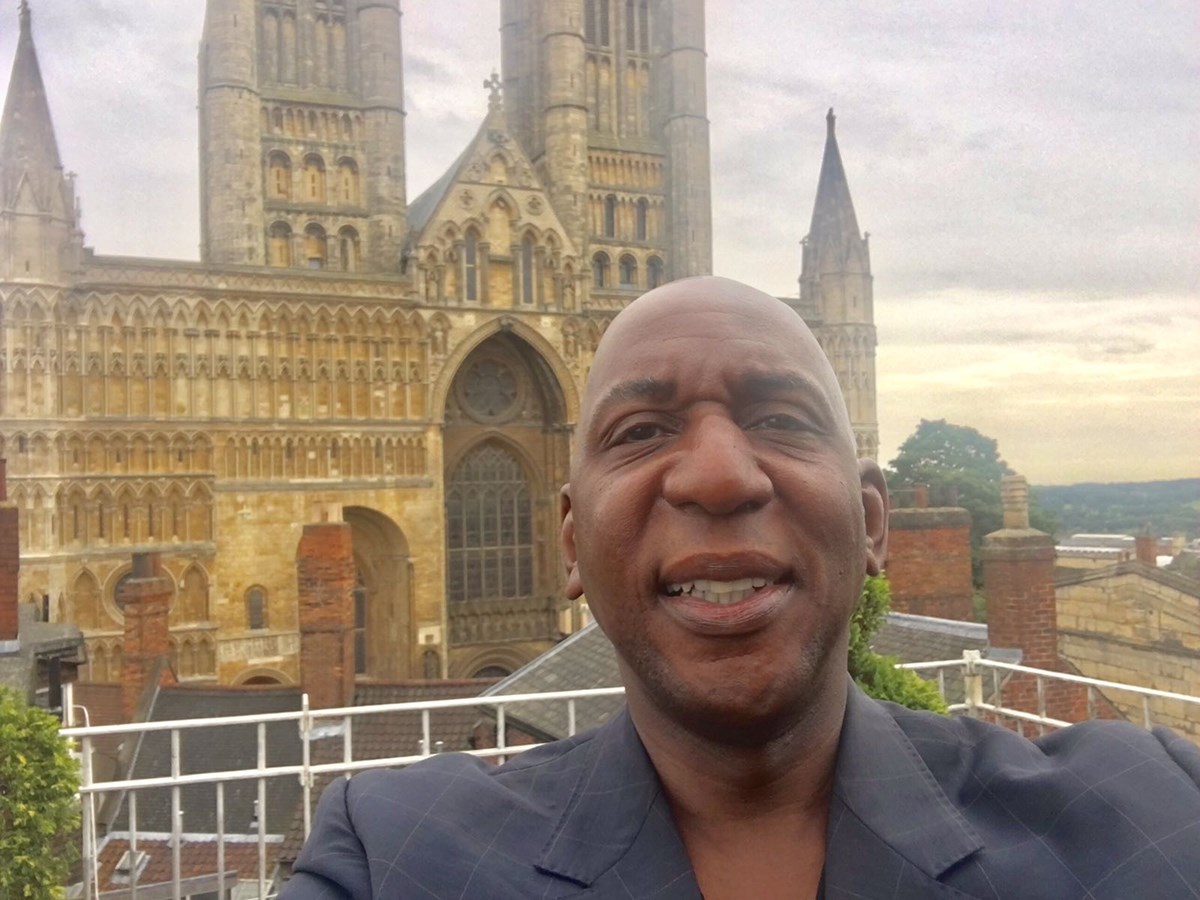 Actor and Outlander star Colin McFarlane has praised Carers First ahead of Carers Week for our unwavering support of his father Sidney, who is a full-time carer for his mother.
Colin, who is the voice of ITV's The Cube and starred in Amazon Prime's Outlander series, Batman Begins and The Dark Knight, explained that his mother Gwen, 93, suffers from various health problems including vascular dementia, three types of arthritis and suffered a pulmonary embolism in 2019.
Sidney, 87, cares full-time for Gwen who also has extremely limited mobility. Without the support and respite from Carers First, he would find it difficult to cope alone.
"Mum's health has noticeably declined over the past two to three years", said Colin.
"She was in Lincoln County Hospital four times over Christmas 2021, and she now has a hospital bed downstairs at home because her mobility is so limited. Her dementia also affects her cognitive abilities too. Some days she will be able to have a conversation with me and understand what's going on around her, and other days she physically can't speak. It can be so frustrating for her.
"Two care workers now come four times a day to help my dad with general caring duties as well as physically helping to move mum around.
"As he's grown older, the impact on my dad both physically and mentally is also taking its toll; he is up at six o'clock in the morning 24/7, 365 days a year to care for mum which is obviously exhausting for him."
Since connecting with Carers First in August 2021, Sidney has been able to find some respite from his caring duties.
"One of the most important things is that there is someone available to listen to dad's concerns as a carer," said Colin.
"It's so important for him to know he's not alone. I always come back to Lincoln to help when I can, but if this isn't possible and there are times when he can get lonely, Carers First is only a call away."
We've also been able to provide financial advice about the money Sidney can claim back from caring activities.
Trish Hargreaves, Sidney's Carer Support Adviser at Carers First, said:
"Sidney was referred to Carers First by Adult Social Care owing to concerns about the impact the caring role had on him.  
"I've been able to spend a lot of time with Sidney. He talks to me about his own life, the things that are important to him and his caring role. I could have listened to him talk for hours, particularly about the RAF and Cyprus as my own father had been stationed there!   
"Adding to Gwen's care package was key to improving their home situation. His own needs as a carer were assessed and he is now being supported to meet his identified outcomes and will have an annual review of these going forward."
Colin added:
"It takes time for people to realise they are unpaid carers; normally these are people who just think they are doing their best for their family or friends, but it's a selfless full-time job.
"My advice to anyone who has become a carer is to start getting help from charities like Carers First. It might feel intimidating or difficult to start the conversation, but it's far better to reach out than to struggle alone. At a time when the NHS and other social services are becoming understaffed, Carers First can truly be a lifeline. Be tenacious in your search for help and don't give up!"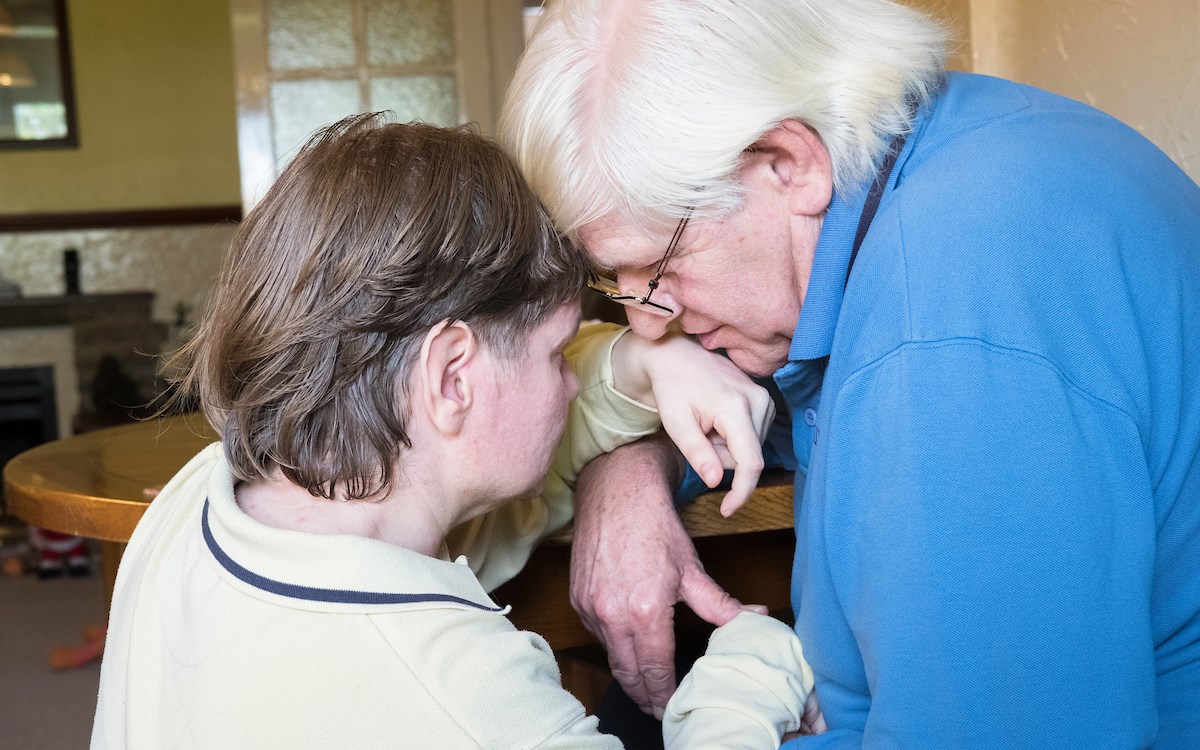 Find out more on Carers Week
Carers Week will take place from 6 to 12 June 2022 and this year's theme is 'Make caring visible, valued and supported'.
Register with us, or refer a carer to us
Online Help and Advice
Visit our online support section where we have provided advice and guidance on a range of relevant topics to help you in your caring role.