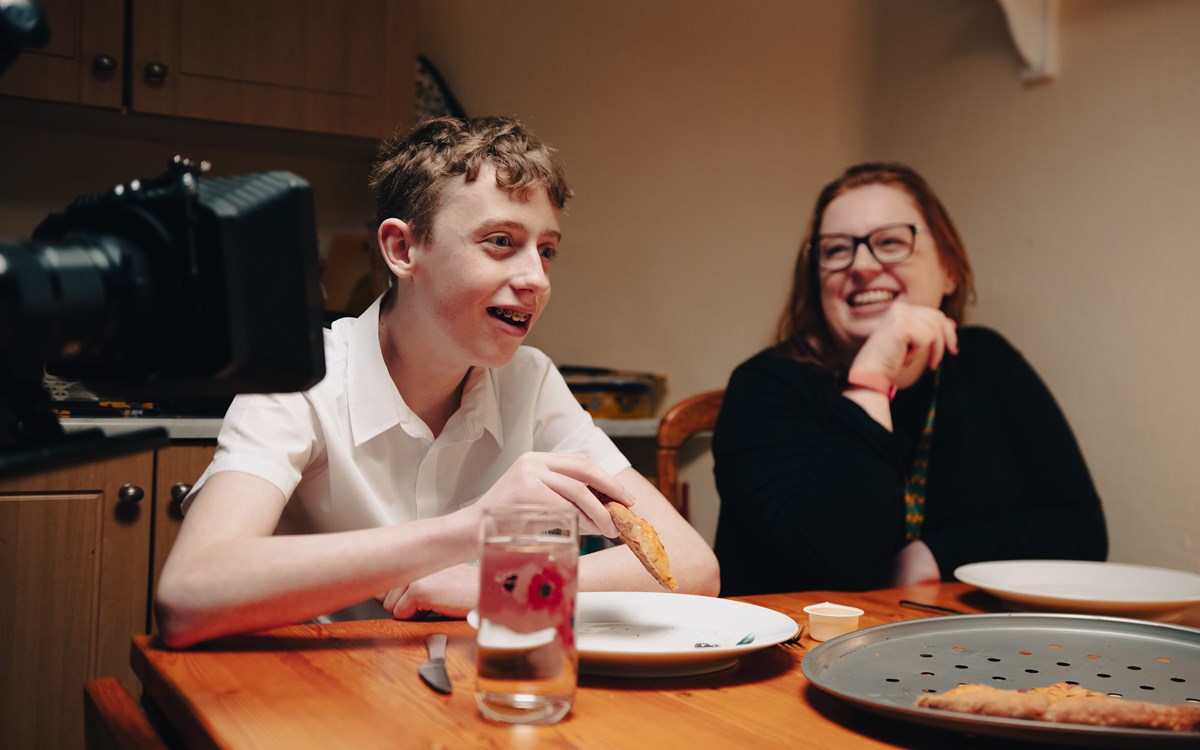 Young Carers Action Day
Wednesday 16 March 2022
Carers First invited professionals working in Medway and Newham, who come into contact with young people in the course of their work to come along to our 'Young Carers Action Day Event for professionals' on Wednesday 16 March 2022.
Carers First held an online event for professionals on Young Carers Action Day where young carers were the stars of the show. Professionals who work with young people in Medway and Newham were invited to learn what a young carer is, understand the challenges some young carers face, and how they can help young carers by referring them to Carers First for trips, breaks, activities, one to one and peer support. 

Introduced by Logic, an artist and an activist, the event kicked off by exploring what a young carer is, the tasks a young carer may undertake, likely barriers to support, and how professionals might identify a young carer. Young Carers from Medway and Newham presented their art work, stories and poems demonstrating their personal stories and pride in being a young carer.

The professionals who attended had varying knowledge of young carers and all commented on  how impressed they were with the young carers presentations, how the event had helped to shine a light on young carers and the very important roles they are carrying out; often alongside other difficult life situations and complicated family dynamics. 

Bianca, a professional working with young people in Medway commented: 
"I found it really powerful. It really put young carers into perspective for us, as professionals, working outside of the work that young carers and Carers First do everyday. It was a really strong reminder of how we can support and do more for young carers."

"We can only do that by understanding their stories and lives more, to truly understand what they're going through."
Following the event, young carer; Tyler's Mum, Mo, also had to say:
"Tyler has not been with Carers First for long, but I can see the difference it has already made on him. He is much more confident. I think he has found a sense of belonging and the leaders at Carers First have helped him to recognise that though he is young,
he is making a difference by working hard, by taking responsibilities, which makes him feel good about himself and more confident to face challenges. I am proud of him! Thank you, Carers First."
Logic, a supporter of the event, and of Young Carers Action Day said:
"The young carers attending should be very proud for sharing their stories and providing valuable insight into the lives of young carers"
Logic, born and raised in Brixton, South London, strives to promote a positive message through his music. Becoming of age in a poverty-driven environment; it is this theme which becomes the basis for the powerful imagery evoked in much of his music. We hope that the event may have even instilled some 
future lyrics, inspired by these amazing young people, who may not all be experiencing poverty, but are facing many challenges in the face of adversity in their every day lives. 

Carers First would like to give a huge thank you to all the young carers who supported the event by sharing their creative content and what makes them proud to be a young carer. They all presented their work beautifully and did an excellent job in highlighting why young carers deserve to be recognised, and supported to thrive. We recognise that everything young carers have achieved, they have done themselves. Their accomplishments may be easier with Carers First support, but they are still their accomplishments.

We would also like to thank all the professionals who attended and supported the event in aid of #YoungCarersActionDay.

Well done and special thanks to:
Tyler Chen-Recardo, Isabell Brown, Florence West, Tharuksha Thavarasalingam and Kenny Karris, and Logic.
Carers First aims to ensure all young carers can enjoy the joys of being a child while also supporting them in their needs as a carer. If you are a young carer, contact Carers First on 0300 303 1555 for more information. If you know someone who is, please ask them to contact us.
Tyler's Poem: The Young Carer
Read Tyler's Poem, depicting his thoughts and feelings and expressing his pride in being a young carer
Online Help and Advice
Visit our online support section where we have provided advice and guidance on a range of relevant topics to help you in your caring role.