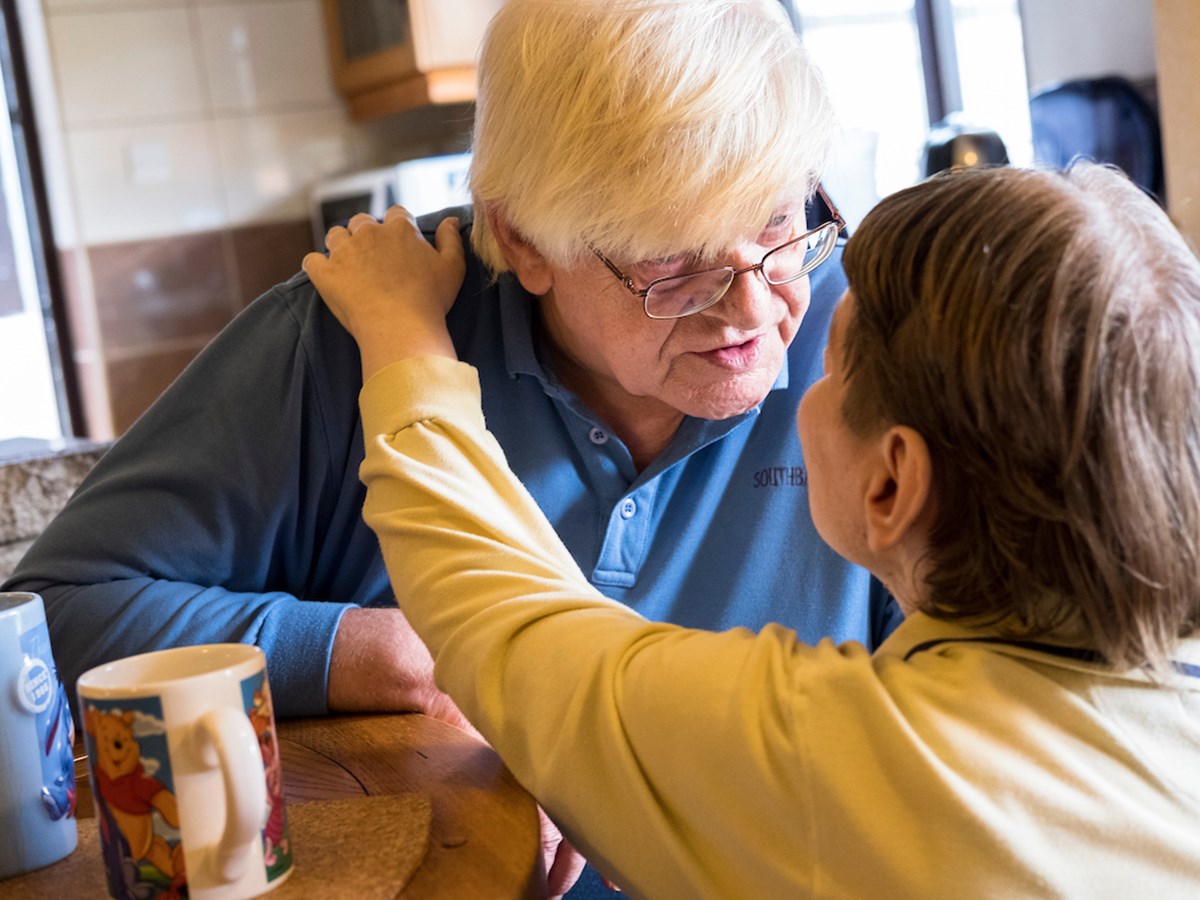 A carer is someone who cares, unpaid, for a friend or family member who due to illness, disability, a mental health problem or an addiction cannot cope without their support.
Across the UK today there are at least 5 million people are carers, supporting someone else who is older, disabled or seriously ill. Even before the pandemic, it is estimated that carers save the economy around £162 billion per year of state funding – the cost of a second NHS.
There are many reasons people require care, including; illness, disability, frailty, mental health issues or addiction. 
A carer could be a 40 year old man caring for his partner with cancer or a 12 year old child caring for their parent who has suffered an injury.
We understand that caring can be hard, but believe getting the right help shouldn't be. That's why we work directly with and for, unpaid carers to provide personalised information and advice. Making it easier for those caring for someone else to continue living their lives to the fullest. 
5 million
Unpaid carers
There are over 5 million people who are carers
£162 billion
Saved each year
Each year, unpaid carers save the UK economy £162 billion
2 in 3
Will become a carer
Two in three people can expect to become a carer at some point in their lifetime
Why?
Every carer's story is different, yet the issues they face are often similar. Nearly half of carers struggle to balance employment with their caring role, others find it difficult to make time for their own health and wellbeing, and for many the situation can create serious financial difficulties. 
Obtaining relevant information and support can itself be a challenge, but with it, carers can thrive. That is why Carers First offers several avenues for people to get the help they need either online, on the phone or in their community. We offer timely advice and work with carers to identify the best way forward, for them as individuals. 
Find out more about how we help
Where?
No matter where you live, Carers First can help you find useful information through our extensive online information service. We also provide one to one advice and support services for carers living in Essex, Lincolnshire, Medway, Southend-on-Sea and London Boroughs Waltham Forest, Hackney and Haringey.
Get support
Whether you're a carer in need of support or you're a professional concerned about somebody, you can refer through our local services.